Southern Lights Sojourn
on Regatta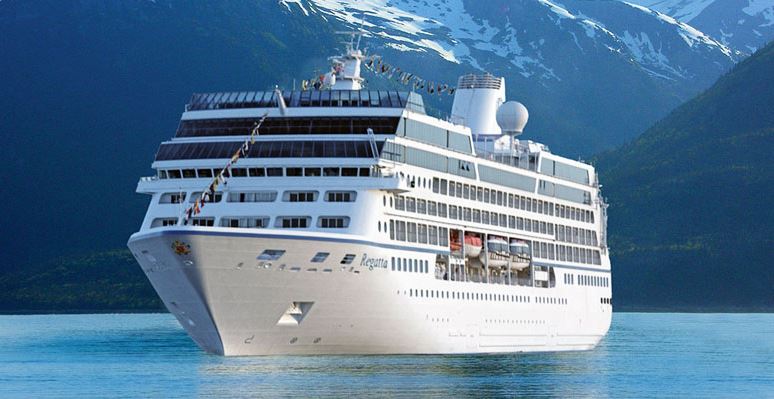 SOUTHERN LIGHTS SOJOURN

Take advantage of this rare opportunity to circumnavigate Australia, an extraordinary land brimming with countless delights. Along with visits to the stunning islands of Papua New Guinea and Indonesia, you'll experience Australia's vibrant cosmopolitan centers, quaint ports that provide access to the spectacular Great Barrier Reef and stark, ancient lands sacred to the aboriginal people.

Formed in 2002 by luxury cruise industry veterans Frank Del Rio, Joe Watters and Bob Binder, Oceania Cruises is the world's largest upper premium cruise line. The Finest Cuisine at Sea
™
, Destination Specialists and Intimate & Luxurious Ships are the pillars that define Oceania Cruises' five-star product, positioning the line as the cruise company of choice for travelers seeking a truly refined and casually elegant travel experience.
Featuring a fleet of warm and luxurious ship
/p>
...
Cat. B2, OLife: Amenities, airfare from select gateways
| Day | Port | Arrive | Depart |
| --- | --- | --- | --- |
| 1 | Sydney | | 6:00 PM |
| 2 | Cruising The Tasman Sea | | |
| 3 | Brisbane | 8:00 AM | 10:00 PM |
| 4 | Mooloolaba | 8:00 AM | 6:00 PM |
| 5 | Cruising The Coral Sea | | |
| 6 | Whitsunday Island (Airlie Beach) | 7:00 AM | 3:00 PM |
| 7 | Cairns | 10:00 AM | 9:00 PM |
| 8 | Cruising The Coral Sea | | |
| 9 | Alotau | 8:00 AM | 4:00 PM |
| 10 | Port Moresby | 10:00 AM | 7:00 PM |
| 11 | Cruising The Coral Sea | | |
| 12 | Cruising The Arafura Sea | | |
| 13 | Darwin | 8:00 AM | 5:00 PM |
| 14 | Cruising The Timor Sea | | |
| 15 | Komodo | 11:00 AM | 7:00 PM |
| 16 | Bali (Benoa) | 1:00 PM | |
| 17 | Bali (Benoa) | | 5:00 PM |
| 18 | Cruising The Timor Sea | | |
| 19 | Cruising The Indian Ocean | | |
| 20 | Exmouth | 8:00 AM | 6:00 PM |
| 21 | Cruising The Indian Ocean | | |
| 22 | Geraldton | 8:00 AM | 6:00 PM |
| 23 | Perth (Fremantle) | 9:00 AM | 8:00 PM |
| 24 | Busselton | 7:00 AM | 3:00 PM |
| 25 | Cruising The Great Australian Bight | | |
| 26 | Cruising The Great Australian Bight | | |
| 27 | Port Lincoln | 12:00 PM | 6:00 PM |
| 28 | Adelaide | 9:00 AM | 11:00 PM |
| 29 | Penneshaw (Kangaroo Island) | 7:00 AM | 4:00 PM |
| 30 | Portland | 10:00 AM | 7:00 PM |
| 31 | Melbourne | 10:00 AM | |
| 32 | Melbourne | | 11:00 PM |
| 33 | Phillip Island (Cowes) | 8:00 AM | 11:00 PM |
| 34 | Burnie (Tasmania) | 11:00 AM | 8:00 PM |
| 35 | Cruising The Tasman Sea | | |
| 36 | Sydney | 7:00 AM | |